Fri:




Sound and Art:

Hear and Now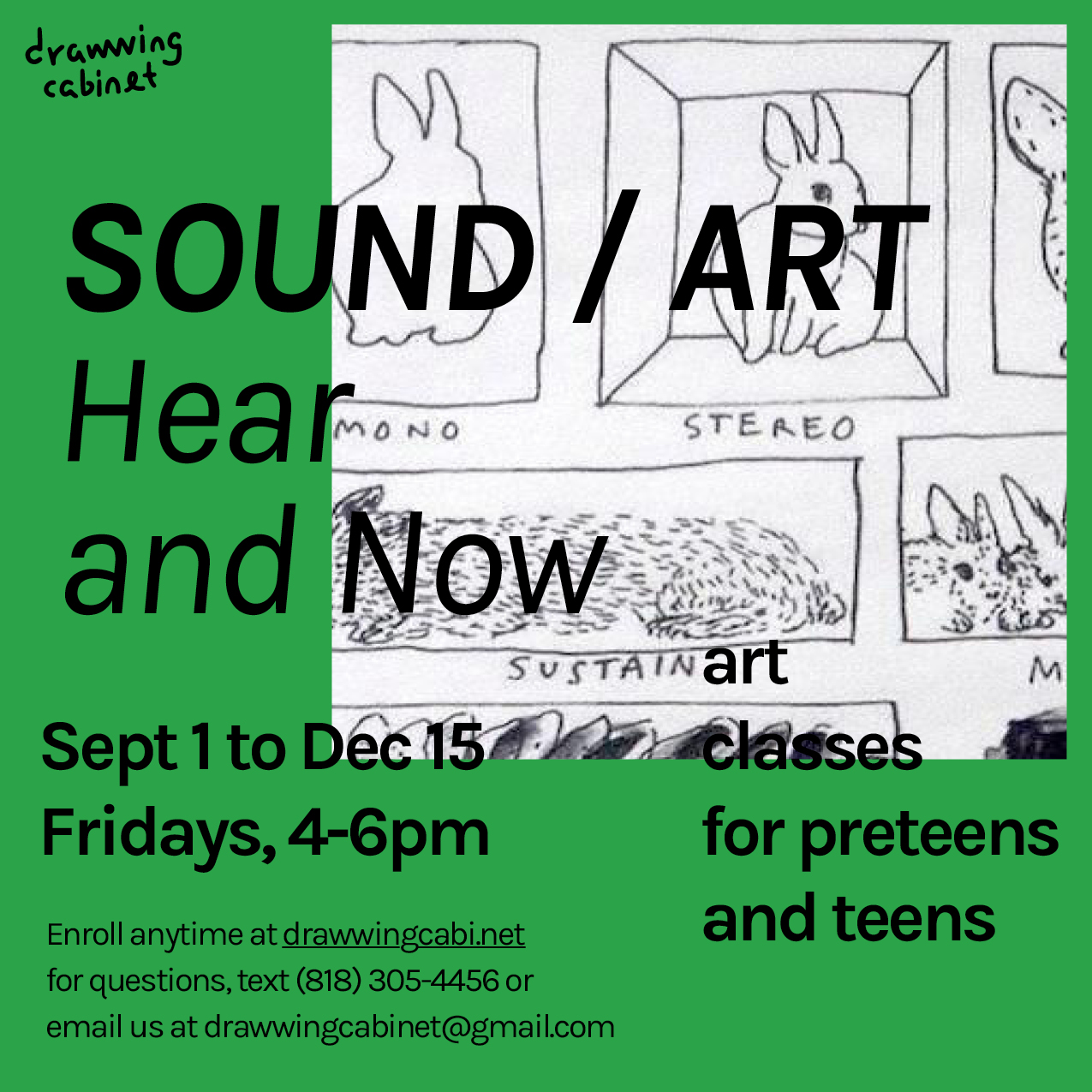 Led by Adam Otto Lutz as part of our Visual Thinking class series, this class explores sounds and soundmaking to create visually. Students will learn how to connect visual and nonvisual art mediums and necessary tools and software to make these connections.

🧸 Age group: preteen/teens
📅 September 1 to December 15
⏰ Fridays, 4 – 6pm
📚 $720 per semester (15 weeks, worth $900) OR $60 per class (enroll by the month)
Materials Fee: $50 per semester (applies to all students)



About Adam Otto Lutz
AOL is an artist, curator, DJ, producer, and promoter who lives and works in Los Angeles. AOL is the co-director of the mobile artist run space MOTOR, airs a monthly radio show on Dublab, and organizes a seasonal underground party called PRANKS! Through the medium(s) of sonic organizing, AOL is currently investigating what it means to build community in an anti-public landscape that is the greater Los Angeles area. He has shown and performed his work locally and internationally.


To stay updated on our workshops and classes, please follow us on instagram @drawwingcabinet