what we do
Regular Classes
Frankly, no amazing art is made in a day. When artists create, the artworks reflect the aggregation of their learning, experience, research, and practice. In other words, the works are developed over time. Whether it is a skill or an idea, we cannot stress enough the importance of development and in order to fully develop a skill or an idea, one must continuously revisit them over time.
Our regular classes are offered on an ongoing basis and because of this nature, we are able to provide a more intimate learning experience. It is through these regular classes, our teachers delve deep into each student's needs and goals to customize curriculums that are specific to the development of the student's technical and conceptual abilities.
*For any of our regular classes, your first class is always free.
Regular Class Offerings
Workshops

Every artist has their own unique way of thinking about an idea and making that into an experience or an object. These artist-led workshops provide opportunities for participants to share a snippet of the artist's creative process. Workshops are usually more hands on but each workshop varies widely from one another, so check back regularly to see what's next!

*Workshops can be arragned and customized for private groups. Please allow 2 weeks for arrangement from the desired date.

**If you are an artist and would like to propose your workshop to be held at Drawwing Cabinet, please reach out!



Consulting

Have you ever felt like you didn't know where to begin? or unsure if you were going in the right direction? We've all been there. Whether you are a high school student wanting to study art in college, a college student looking to transfer into an art program or someone who is aiming to study art abroad at an American institution, we are here to help. Our academic and professional experience range vastly from diverse mediums of visual art such as painting, sculpture, photography, graphic design, film, media art, performance art, and illustration, to art related careers such as arts management, art education, art marketing, branding, and film/video production. In these 1:1 consultation sessions, we will help you set a solid goal, provide advice on the different options available, and guide you through the entire process, which may include but are not limited to applications and portfolio reviews, art writing tutorials, and network liaisons. Consultations can be provided in person or online.



Field Trips

Los Angeles is one of the most culturally dynamic cities in the world. From historic landmarks and city-run programs to commercial and artist-run gallery spaces, there is always something exciting going on. Field Trips is a one day exploration of the most current cultural happenings in the city and will provide an insider look at the LA contemporary art scene.

*Field trips can be arranged and customized for private groups. Please allow 2 weeks for arrangement from the desired date.



our team
Jenny Eom
is an interdisciplinary artist who creates discursive platforms that hold (and are held by) bodies, inquiries, communities and multiplicity. Prior to earning her MFA degree in Art at CalArts, she had two major career lives: one as a video producer in which she worked with global companies such as Netflix, SM Entertainment, JYP, Samsung, and Hyundai and the other at an art consulting firm where she organized art tours and educational art programs for art enthusiasts, field professionals and VIPs at international art fairs, department stores, and corporate headquarters. She received a full-ride scholarship from NYU's Tisch School of the Arts while pursuing her BFA in Photography & Imaging along with two minors in Studio Art and Media, Culture & Communications.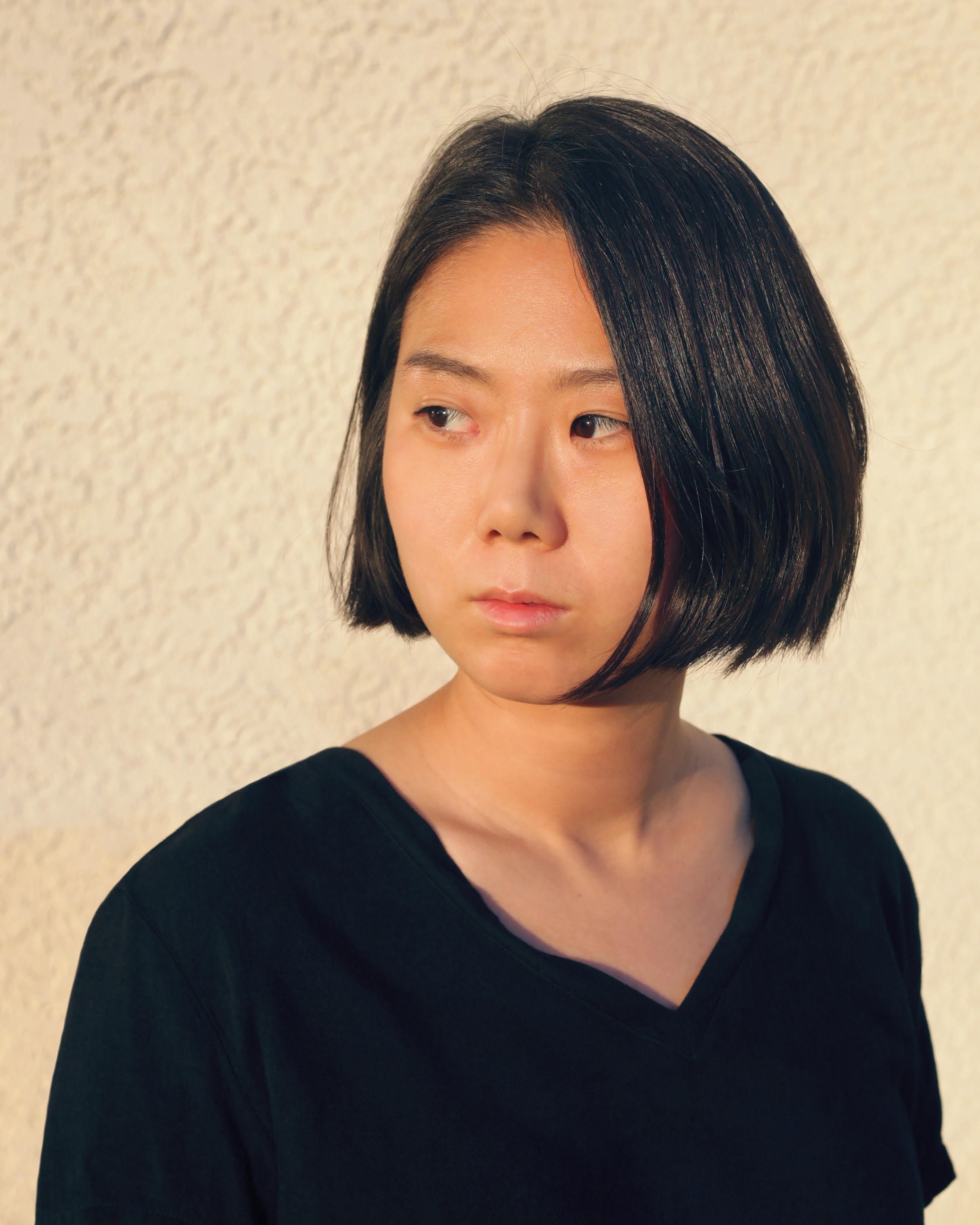 Jisoo Chung
is an LA-Seoul based artist working primarily through video, installation and performance. Influenced by the failure of technology such as linguistic mistranslations and cultural misinterpretations, Chung uses these failures as a blueprint to playfully subvert the occupied systems. Chung received her MFA from UCLA in Art (New Generes) and BFA from Seoul National University in the Department of Painting. In 2017, she was nominated as Artslant Prize Showcase Winner in the New Media category and in 2019, was commissioned by Los Angeles County Metropolitan Transportation for the New Digital Cips Project.
Monica Kim
has been an art educator since the 1980's, when she was just a high school student. She studied Sculpture in undergrad and Art Education in graduate school, both at Seoul National University. She had a successful career as a young artist in Seoul building monuments for various institutions while running an after school art program that had over 70 students but decided to immigrate to the United States in 1999 to continue her studies in Art Education with Dr. Carol Jeffers at CSULA. She continued to teach art in Los Angeles until she found a new passion for cosmetic dentistry and became a Master Ceramist. After many years of another successful career, she is now retired and in development for her own ceramics brand.
Jinseok Choi
is an interdisciplinary artist who activates our time and political surroundings by researching historical and cultural context and weaving seemingly unrelated issues via writing, installation, sculpture, performance and video. He received his BFA in Painting at Hongik University, a degree in Sculpture at Korea National University of Arts, and an MFA in Art at CalArts. He is a recent Emerging Artist Grant nominee of the Rema Hort Mann Foundation and for the past 3 years, he has been working with artist Shirley Tse as the Production Director for her exhibitions at the Venice Biennale and the M+ Museum in Hong Kong. He also runs a custom furniture and spatial design studio called Sawdust Donut.
Woohee Cho
is an interdisciplinary artist working with video installation and performance. His identities and living environment merged and clashed with each other, which inspired him and gave him a deeper understanding of self-identification. Cho's work usually stems from his personal experiences and aims to expose and queer the structural irony of patriarchal, heterosexual norms. His body, functioning as the active agent, material, and medium of his artwork, is put into discomfort and trauma within the work and serves as the playground / battleground for discourse. Cho received a BFA in Graphic Design from Seoul National University, and is an MFA from CalArts.
Ching Ching Cheng
is an artist, filmmaker, and art educator who is interested in the relationship between identity and space. More specifically, she explores how the physical environment is juxtaposed with gender, culture, society, economics and politics. She received her MFA from Art Center College of Design and has exhibited at LACMA Rental and Sales Gallery, Chinese American Museum, Craft and Folk Art Museum, 21c Museum, DTLA ArtCenter, and had solo exhibitions in Taiwan and China. She has taught lectures and workshops at universities, museums, non-profit organizations, and private art centers.
Ruoyi Shi
is an interdisciplinary artist working with objects, writings, performances, and video installation. Inspired by folklore, oral history, mythology, and personal memory, she combines humor and fiction to construct her own poetic narratives and alternative realities. While pursuing her BFA in Sculpture from the Central Academy of Fine Art in Beijing (CAFA), she gained deep expertise and knowledge in working with a variety of mediums in art. In 2021, she received her MFA in Art from CalArts, where she worked as teaching assistant for the Foundation class and served as a mentor for the Community Arts Partnership program.
Anais Franco
is the creator of
studio sachi
. The two intermingle – creating ideas of looping that manifest into ceramic design objects. For Franco, looping, persistence, and cycles are modes of thinking that help piece ideas together. As a way of introducing image-making and storytelling, Franco uses motifs and patterns to transform symbols into site specific meaning. With her interest in archiving and story telling, Anais likes to bring techniques from lost times, back into the classroom and primarily teaches through different drawing methods. She holds a BFA in Art from CalArts.
Coffee Kang is a conceptual visual artist based in Los Angeles. Working with an expansive range of media, including photography, performance, sculpture, and installation, Kang welcomes the unknown during the process of making and embeds the performative and the temporal to be part of the work. As a queer, a visa holder, an artist of color, and a metaphorically "unhoused" body that is always caught in between identities and cultures, she reflects a sense of loss and longing, and a state of fluctuation in a larger social and cultural context. Kang holds a BA in Creative Media from the City University of Hong Kong (2016), and an MFA in Photo and Media from the California Institute of the Arts (2018).
Michelle Sauer
is an artist based in Los Angeles, California. Sauer has exhibited at The Mackey Apartments (Los Angeles, CA), MOTOR (Los Angeles, CA), The Wing (Los Angeles, CA), Other Places art fair (San Pedro, CA), Palm Courts Art Complex (Irvine, CA), and Life on Mars (Brooklyn NY). She received her MFA from California Institute of the Arts (CalArts) in 2020. Prior to CalArts, she completed an artist residency at School of the Visual Arts (New York, NY) and taught at Saint Ann's School (Brooklyn, NY).

Mission

Drawwing Cabinet is an artist-run educational studio in La Crescenta, CA. We bring together past, present, and future artists by creating opportunities for learning and sharing of skills, ideas, and resources. We believe in the power of experimentation and creative freedom but most importantly, in the generosity of art.

We offer regular classes for K–12 students (future artists) with varying degrees of experience in art, artist-run workshops where (present) artists can sustain their own practices by teaching and learning from one another, and programs for adults with unrealized passion for art (past artists). Our educational endeavor is to build a pluralistic platform where a multitude of creative thinkers intersect and continue to mutually inspire and support one another.


COVID Update
To ensure the safety of our students, we are carefully monitoring and following city / county protocols.
👉🏻 All students and staff are asked to wear face coverings while indoors
👉🏻 Sanitizers and PPE always available on site
---
Terms
Terms of Use
Privacy Policy
Class Policy & Liability

---